In another pioneering move from OpenDataCommunities, we're pleased to launch a new mapping app for the National Planning Casework Unit's (NPCU) data.
The NPCU was set up in March 2011 to manage planning decisions on behalf of the Secretary of State for Communities and Local Government. More information on its responsibilities can be found here.
By releasing this data, we hope to provide an open and accessible insight into the NPCU's casework and increase the information available in the public domain. In part we hope this will reduce the number of external requests for information we receive but more exciting encourage new and innovative uses of our data alongside other third-party planning resources.
The app is based on decision data from April 2014 onwards for Consultation Directions, Third Party Requests to Intervene, Compulsory Purchase Orders and Environmental Impact Assessments. Using the interactive map you can quickly find which parts of the country the NPCU has considered cases from, the types of case it has considered, the decisions taken and where in the country the cases were decided.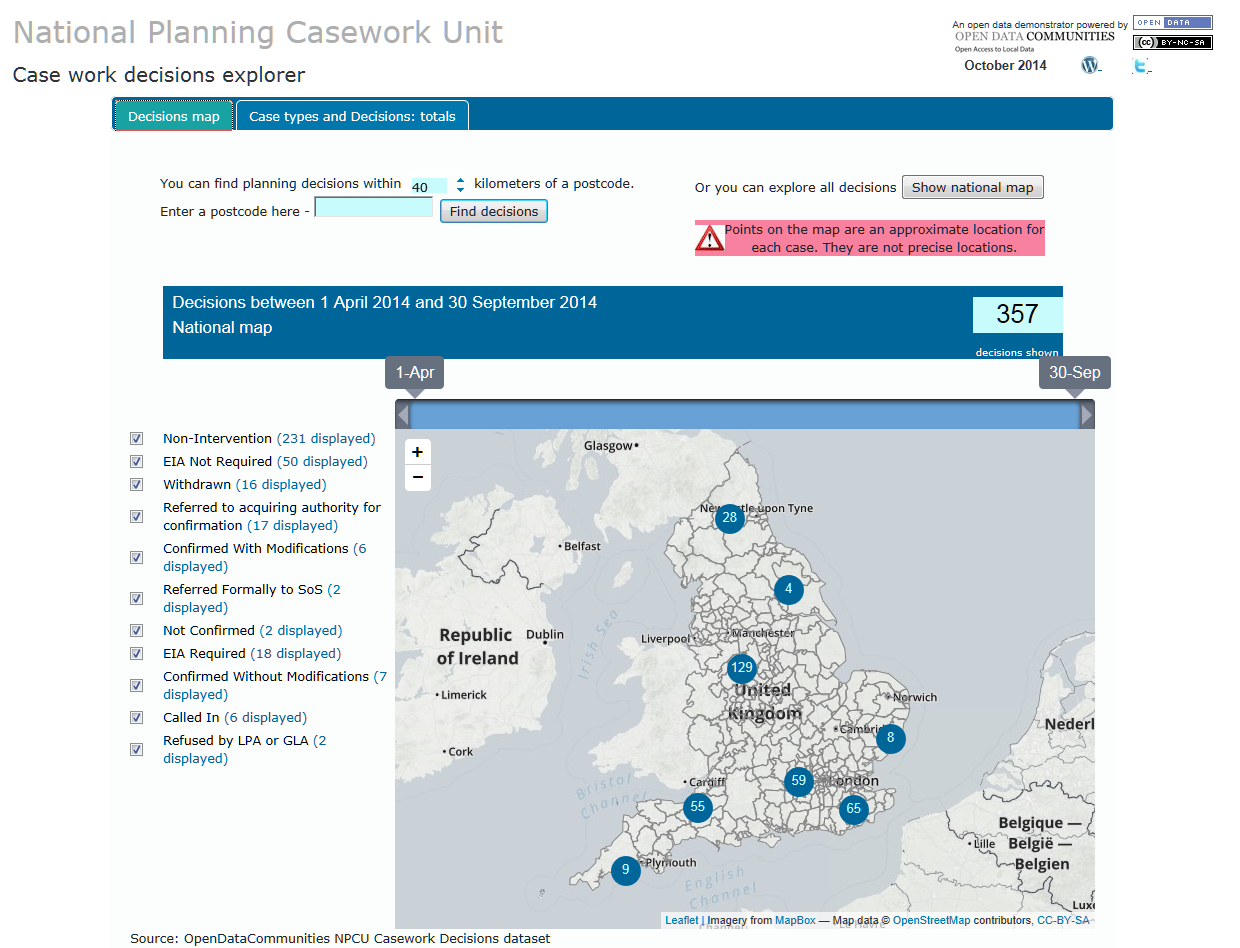 There's also another tool to show the number of cases overall which can be broken down by decision.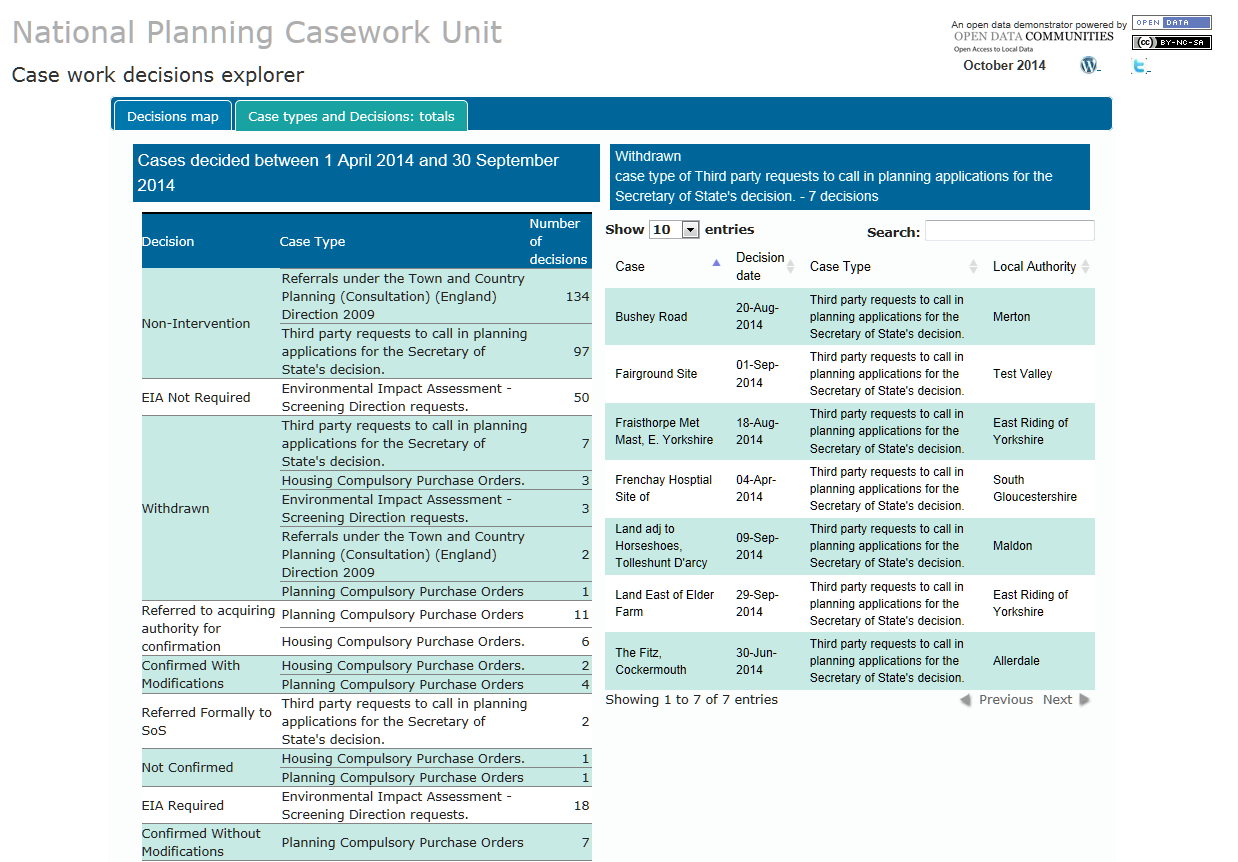 You can also find information about how many cases we've considered across all case types since the NPCU was set up in March 2011 here.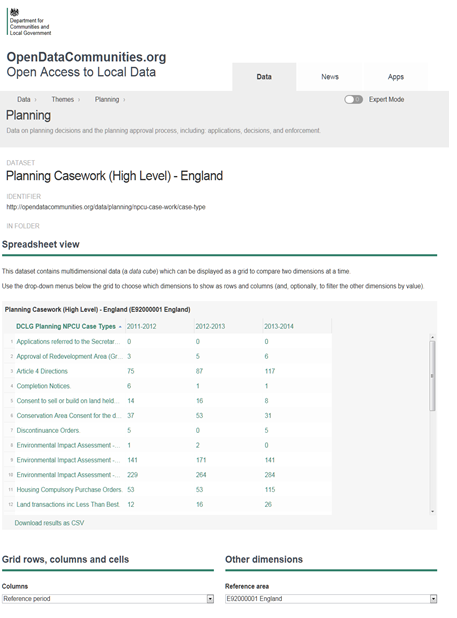 We appreciate that there's more we can do to make our data more accessible and improve what insight it gives. We're already looking at ways to improve this and welcome your thoughts, so please leave your comments below or email us at ODC@communities.gsi.gov.uk.